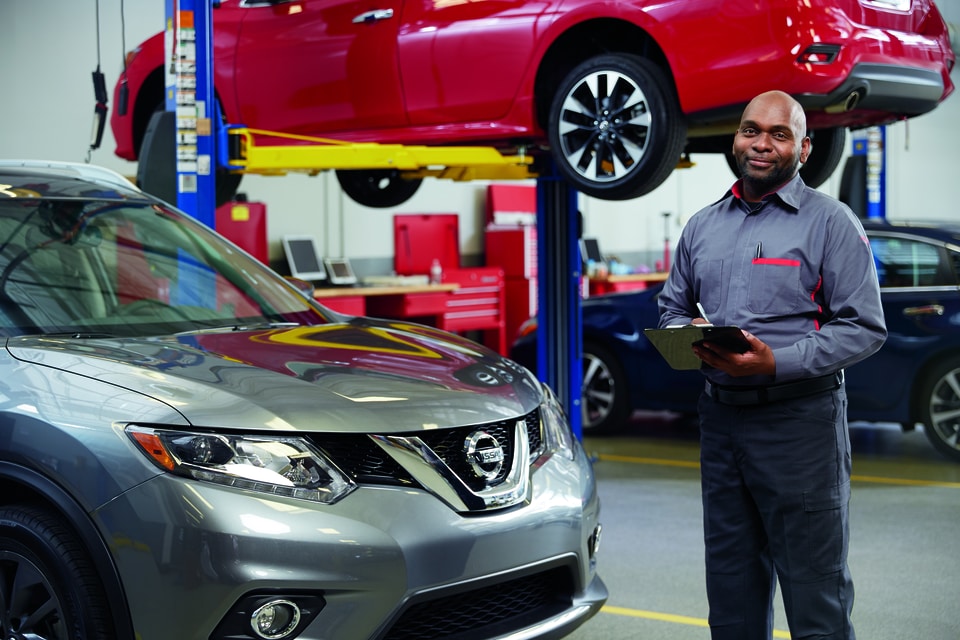 Whether you're a driver commuting in the areas of Waynesboro and Chambersburg, PA or Frederick, MD, and Martinsburg, WV, when the time comes for your Nissan model's routine services, experience the utmost professionalism and courtesy service at the service center at Hamilton Nissan. Our service team goes above and beyond your expectations to cater to your vehicle needs and when it comes to an expert hand providing your vehicle with new oil, look forward to timely service with a smile.
Whether you're visiting our service center from Winchester, VA or you're a local driver in Hagerstown, expect nothing short of excellence when bringing your Nissan car, truck or SUV into our garage. We treat every vehicle, old or new, as if it were our very own and when it comes to providing your vehicle with the proper oil it needs to produce a long-lasting and reliable commute, our team knows what's best for your Nissan year and model.
What's great about receiving oil changes at the Hamilton Nissan dealership is our Travel Together Program provides amazing savings for our customers. Not only will you receive free oil changes for a year after purchasing a new Nissan model from our dealership, but the Travel Together Program also provides guarantees on free car washes with regular service, as well as free tire rotations, 24/7 roadside assistance, key fob replacement, and vehicle theft protection. Learn more by visiting our oil-changes page and when you're in need of routine service, give our service center a call at (301) 733.7222. We look forward to working with you!