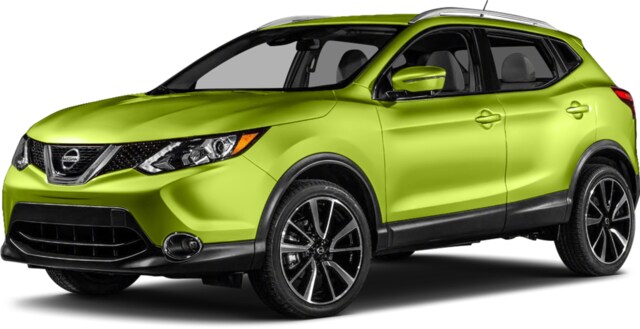 Drivers from Waynesboro, Chambersburg, and Frederick Will Enjoy Every Day Behind the Wheel of This Nissan Crossover!
The 2017 Nissan Rogue Sport offers drivers from Martinsburg to Winchester a convenient and comfortable vehicle that they can count on to get them to work, or anywhere for that matter with consistency and style. This compact-crossover SUV from Nissan offers drivers from Waynesboro a cost-effective and reliable vehicle that they can enjoy driving every day. If you need a vehicle that can get you from Chambersburg to Frederick with speed and style, the 2017 Nissan Rogue Sport is equipped and priced to amaze you!
Enjoy the Freedom and Versatility of this Compact Crossover with Personality
The 2017 Nissan Rogue Sport offers a smaller and more maneuverable alternative to the Nissan Rogue SUV, with less focus spent on the rear seats and more attention placed on the driver's experience and comfort. The Nissan Rogue Sport contributes to convenient driving for work and play, with flexible storage space and Divide-and-Hide storage shelves for flexible and stable storage of cargo of all shapes and sizes.
Inside its relatively compact frame, the 2017 Nissan Rogue Sport delivers an impressive gamut of features and tech, including standard rearview camera, Siri Eyes-Free Bluetooth integration, and a tire air pressure alert that honks the horn when proper inflation is reached. In addition the Nissan Rogue Sport can include Nissan's Around View camera, which offers drivers a 360-degree view of their surroundings for accuracy parking and maneuvering through tight spaces. Enjoy additional safety features at higher trim levels, like lane-keep alert/assist, adaptive cruise control, and emergency braking with pedestrian warning.
Test Drive 2017 Nissan Rogue Sport Models at Hamilton Nissan in Hagerstown
We hope you'll make the trip from Martinsburg or Frederick to Hamilton Nissan in Hagerstown for a test drive of the 2017 Nissan Rogue Sport SUV. Our team looks forward to demonstrating the quality and excitement that awaits you behind the wheel of this incredible crossover SUV from Nissan. We hope to see you soon!