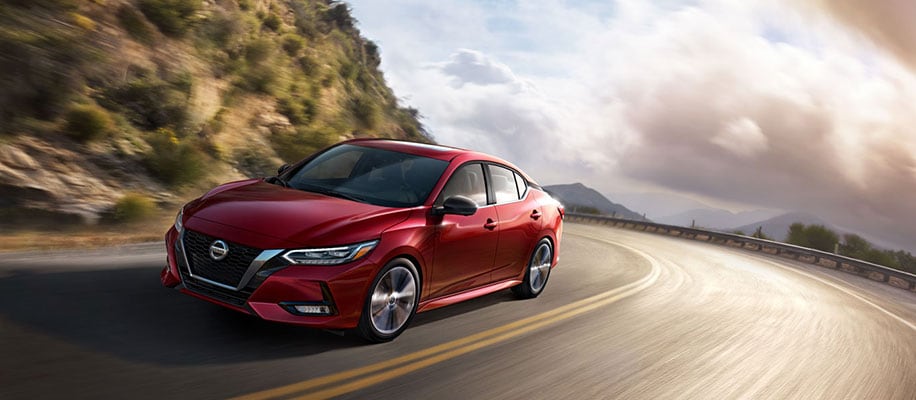 Compare the 2021 Nissan Sentra to the Competition at Hamilton Nissan
Looking for that next sedan to enhance the quality of your morning commute? Nothing suits you better than the 2021 Nissan Sentra, available to drivers in the Hagerstown area. You might spend a lot of time comparing and contrasting similar models, like the Honda Civic, Hyundai Elantra, and Toyota Corolla. Check out how the models compare down below and see how the Nissan Sentra stays ahead of the competition.

Nissan Sentra vs Honda Civic
The 2021 Sentra and Civic both offer impressive four-cylinder engine options, but the Sentra provides more power to its wheels with 146 pound-feet of torque. The Civic only offers 138 pound-feet of torque.
All Sentra models are standard with a seven-inch touchscreen, so you have intuitive control over your music or phonebook commands. You need to spend more to unlock a similar feature with the Civic lineup.
Front-row passengers will enjoy more legroom in the Sentra than in the 2021 Honda Civic.

Nissan Sentra vs Hyundai Elantra
Both models are standard with a 2.0-liter four-cylinder engine, but the 2020 Sentra outdoes the Elantra with 149 horsepower to 147 horsepower and 146 pound-feet of torque to 132 pound-feet.
While each sedan offers seating for five passengers, the Sentra is a bit comfier thanks to more available passenger space. Front-row passengers will also enjoy more legroom, so you can stretch your legs more.
The Hyundai is standard with a five-inch touchscreen, while the Nissan Sentra upgrades with a standard seven-inch touchscreen.

Nissan Sentra vs Toyota Corolla
The Nissan Sentra's 2.0-liter engine outperforms the 1.8-liter option that comes standard with the Toyota Corolla.
Interior comfort is much easier to find with the Nissan Sentra, which offers 96 cubic feet of passenger space. The Toyota Corolla only offers 88.6 cubic feet.
All Nissan Sentra models offer Apple CarPlay™ and Android Auto™ integration, while the Corolla lineup forgets to add Android capability into its infotainment systems.
---
It's easy to see why the 2021 Nissan Sentra is one of the top performers in the compact sedan lineup. Come check out what the Sentra can do in person, and we'll get you started with a test drive!