Bring in a Donation and Receive a Complimentary Automatic Carwash!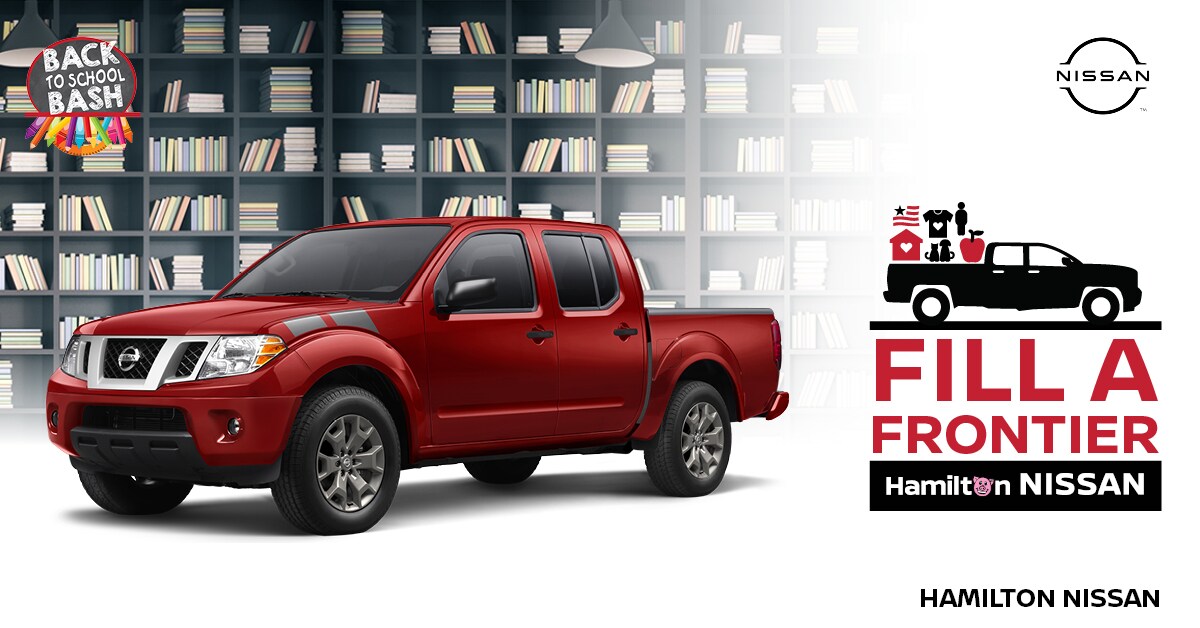 We cordially invite you to our event, Filling A Frontier! During our Filling a Frontier event, we are aiming to fill up the entire bed of a Nissan Frontier with various school item donations to help prepare children for their return to school. We are calling on members of our surrounding community to join us and bring donations so that we can provide more items to children in our community. There are several schools that our event will be supporting and we will need a variety of items to make sure that we successfully meet a multitude of needs. Filling a Frontier is an event that is a part of our overall Back to School Bash event. This event will last until September 30th, 2021, and donations will be distributed the first week of October.
Who We Will Be Donating To
We will be sending our donations to many schools around the area before classes begin in late August. We want to make sure that every school on our list receives enough items to help as many children as possible.
The list of schools who we are donating items include:
Eastern Elementary

Bester Elementary

Pangborn Elementary

Jonathan Hager Elementary

Salem Avenue
What We Need
To complete Filling a Frontier, our dealership will need to gather a variety of items.  Not only will these items help children in the community to remain healthy while they are at school, but they will also make sure that they have the essentials for their daily needs.
 The items that we are adding to our Nissan Frontier include:
Tissues

Gallon-sized Ziplock bags

Hand sanitizer

Clorox wipes

Children's backpacks
We are Committed to You
We are committed to giving back to the community that surrounds us and making sure that the needs of our neighbors are met. At Hamilton Nissan, we place the needs of our guests at the forefront, understanding that our business is supported by the people that we serve. We are looking forward to the Filling a Frontier event, and the overall Back to School Bash, because we have the opportunity to make a change in the lives of numerous children and families. We hope to see you soon at our many festivities!
Make an Inquiry
Hours
Monday

8:00 a.m. - 8:00 p.m.

Tuesday

8:00 a.m. - 8:00 p.m.

Wednesday

8:00 a.m. - 8:00 p.m.

Thursday

8:00 a.m. - 8:00 p.m.

Friday

8:00 a.m. - 8:00 p.m.

Saturday

9:00 a.m. - 6:00 p.m.

Sunday

Closed