The '22 Frontier is Now The #2 Bestselling Midsize Truck
The Nissan Frontier has been one of the best-selling trucks for a long time, and a 2022 Nissan Frontier recently became the #2 best-selling midsize truck in America. At Hamilton Nissan, we take great pride in consistently being one of the first dealerships in the area to get new vehicles in stock. It would be our pleasure to help you find the right truck as well. It could be the 2022 Nissan Frontier, which has developed a strong reputation for being a reliable, powerful truck. Learn more about this vehicle below, and reach out to us to test drive a truck for yourself today.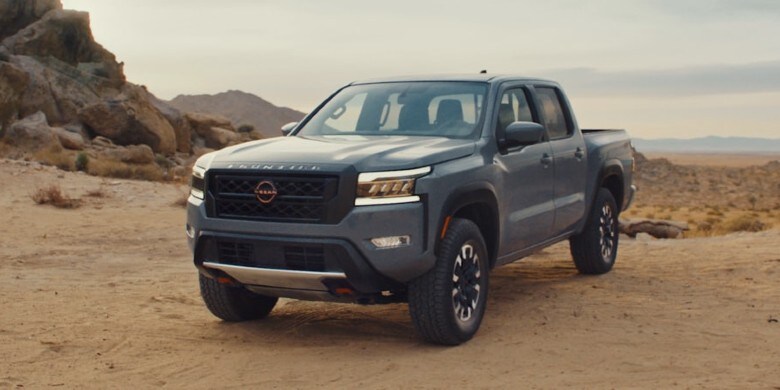 ---
Introducing the New 2023 Nissan Ariya'
The 2023 Nissan Ariya is a highly-anticipated electric vehicle that has just been added to the lineup of Nissan models. The 2023 Ariya is a classy mid-size SUV that provides efficient performance for its owners to utilize. The new Nissan Ariya is available in four trim configurations, each of which is equipped with desirable features and technologies that you will enjoy.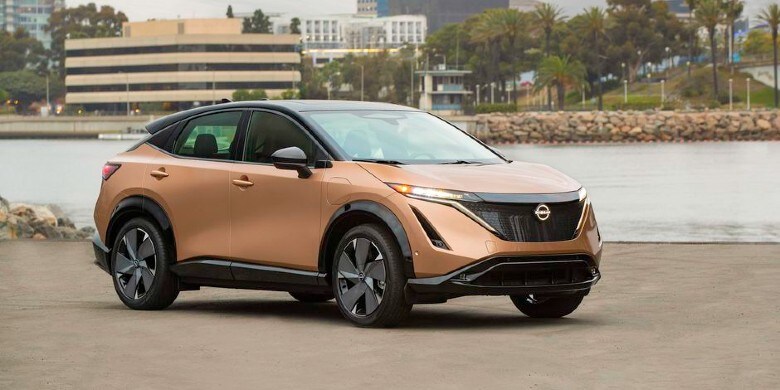 ---
The 2021 Nissan Rogue is the Winner of the Cars.com Compact SUV Challenge'
The Nissan Rogue is now in its third generation of production. The Rogue now features a more modern design, advanced technologies, and numerous features that its occupants can enjoy. The redesign of the Nissan Rogue, along with its many features, has led the 2021 Nissan Rogue to win the Cars.com Compact SUV Challenge, a competition that pitted the Rogue against other popular vehicles in its category. There are a variety of reasons why the 2021 Nissan Rogue was selected by Cars.com as the winner of the challenge and several more reasons why you will enjoy the 2021 Nissan Rogue yourself.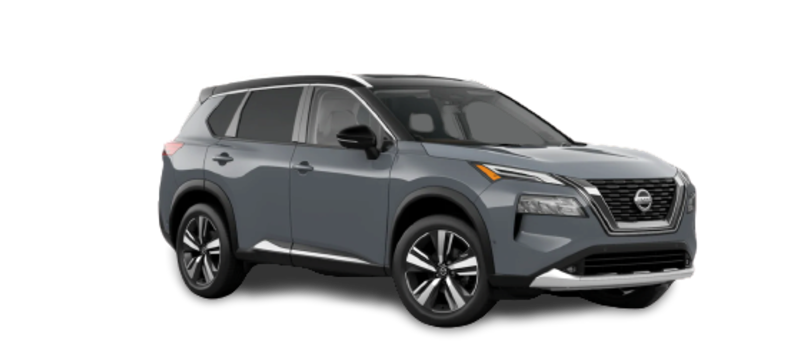 ---
Nissan honored as Newsweek's 'Best Car Lineup'
Nissan is an automotive brand that has been producing vehicles for over a century, originally developing vehicles under the Datsun brand name. The brand is popular with customers for a variety of its models. As can be expected, Nissan has won several awards from many prominent figures in the automotive industry. Nissan has recently been awarded the Best Car Lineup award from Newsweek.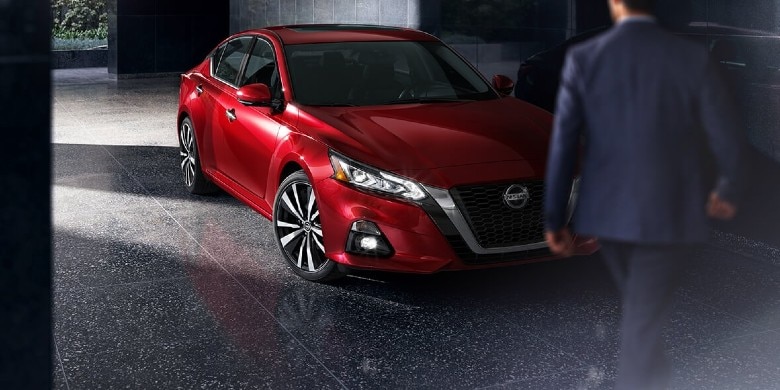 ---
Nissan and the 2021 J.D. Power APEAL Awards
J.D. Power and Associates is a well-respected authority in the automotive industry. Also simply referred to as J.D. Power, the company uses a variety of data to gather the insights of automotive consumers and determine the satisfaction that consumers have with their vehicles. J.D. Power has been gathering and releasing its findings for over five decades. The 2021 J.D. Power APEAL Study, now on its 26th year, has made note of several new vehicles that have left lasting impacts on the automotive industry following their releases for the 2021 model year.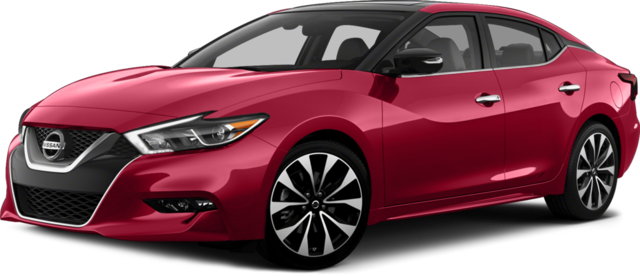 ---
Nissan Moves up 8 Positions in JD Power Initial Quality Study
When it comes to vehicle quality, Nissan is now among the best in the industry. In fact, the automaker moved up an incredible 8 places in the JD Power Initial Quality Study. So why is this a big deal? Here's a look at what makes the JD Initial Quality Study so important and why Nissan ranked so highly against the competition.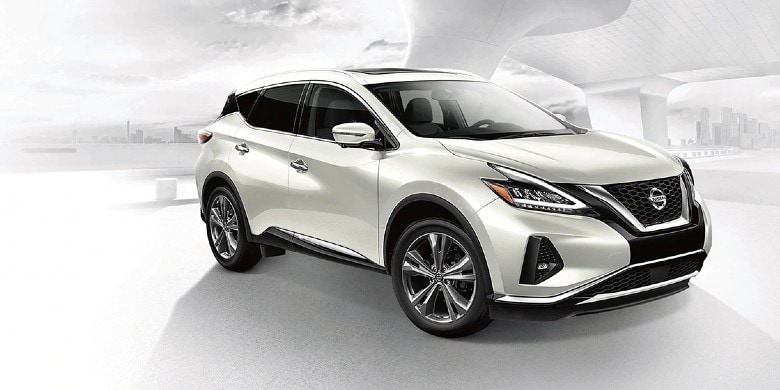 ---
Newly-Redesigned 2022 Nissan Frontier
The Nissan Frontier is back for another exciting model year with a fresh design. The light-duty truck is now in its third generation of production. The Frontier has been refined from its interior to its exterior and is more advanced in what it has to offer. The 2022 Frontier now offers a better style, more comfort, more power, and better efficiency. Customers will have four different trim levels to choose between as they are shopping for their own 2022 Nissan Frontier trucks.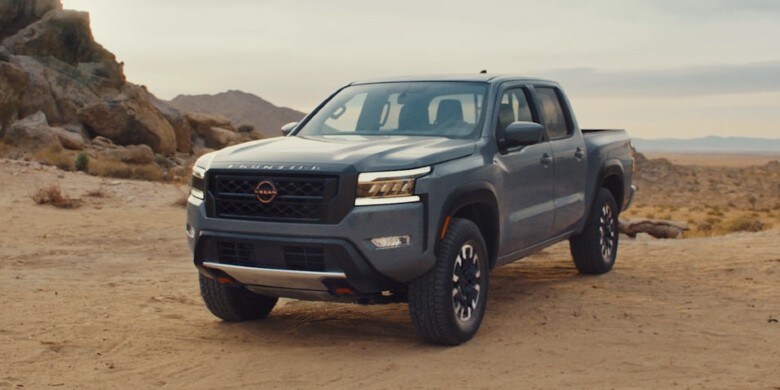 ---
4 Nissan Models Make U.S. News' Safest Car List
At Hamilton Nissan, we value your safety above all. As such, we are proud to offer one of America's safest line of vehicles. However, you don't have to take our word for it. Recently, four new Nissan models were named to the highly-coveted U.S. News' Safest Car List. 
One of the key determining factors for making the list is information derived from major agencies, such as the Insurance Institute for Highway Safety (IIHS) and National Highway Traffic Safety Administration (NHTSA). Let's take a closer look at the four Nissan sedans that made the U.S. News' Safest Car List. And if you would like to touch, experience, feel, and test drive any new Nissan model, the team at Hamilton Nissan can and will help. Read on for the four Nissan models that are on the U.S. News' Safest Car list. 
---
New Nissan Electric Vehicles
It's safe to say that electric vehicles are not just things for the future anymore. With the focus on a better environment, electricity can be used renewable resource that is seen as a better alternative to gasoline. One of the most significant benefits is that they don't put emissions into the air and provide a smooth, quiet ride. If anyone is leading the way among the electric vehicle lineup, it's Nissan.  Here at Hamilton Nissan, we'll explore Nissan-made electric vehicles that are setting the bar high for their competitors.
---
Nissan Carbon Emissions
As we all strive to be better stewards of the environment, Nissan is leading the way with ambitious - but feasible - goals. Specifically, Nissan has raised the bar and set the goal to become carbon-neutral across the organization's operations and product lifecycle by 2050. To achieve this goal, every new Nissan vehicle available in key markets will have to be electrified.
At Hamilton Nissan, we're proud to be a part of the Nissan family, and we're even prouder to offer the tailored solutions you need. Let's take a closer look at Nissan's carbon-neutral goal and what it means to you. 
---
Nissan College Grad Cash Program
At Hamilton Nissan, we're proud of all of our local graduates! We would like to send the sincerest congratulations to all high school and college graduates- especially the parents. Your years of hard work, dedication, and sleep-deprived nights have or are about to pay off.  And if you have graduated from college within the last 24 months or will graduate in the next six months, you may be eligible to cash in on the savings at Hamilton Nissan.

We participate in the exclusive Nissan College Grad Program that makes it easier than ever for you to buy like a pro and save like a Finance major! Let's take a closer look at the ins and outs of our program, and don't hesitate to reach out to us today!
---
2021 Nissan Sentra Overview
The Finely Honed 2021 Nissan Sentra excites your daily commutes to work or your weekend runs to the country. If you want to know which of the following features go with which trim please contact us at Hamilton Nissan.
---
2021 Nissan Pathfinder Interior Overview
Boasting exceptional performance and a rugged DNA, the new 2021 Nissan Pathfinder is in a class of its own. You'll enjoy multi-terrain, all-season performance that instinctively adapts to whatever is next. This stylish mid-size SUV offers comfortable seating for up to seven across three spacious rows and expansive cargo space of up to 79.5 cubic feet. 
But this is only the beginning. The new 2021 Nissan Pathfinder's interior is loaded with cutting-edge technology and innovations. And you can touch as well as feel the new 2021 Nissan Pathfinder right here at Hamilton Nissan. Don't hesitate to reach out to us today to schedule a test drive. In the meantime, let's take a closer look at some top interior technology on the new 2021 Nissan Pathfinder. 
---
The 2021 Nissan Murano is a very popular crossover SUV at the Hamilton Nissan showroom for many great reasons, including exceptional safety ratings. You get a strong and economical motor, luxurious seating for up to five passengers, and good cargo and towing capacity in a sleekly designed and sporty SUV platform.
The Murano also has a well-established reputation for being among the safest SUVs that you can buy, as affirmed by the Murano's continued inclusion among the safest in its class as determined by the Insurance Institute for Highway Safety (IIHS).
---
The 2021 Nissan Kicks is a sporty-looking subcompact SUV that sits up to five passengers. It comes with a 1.6-liter engine, 122 horsepower, and goes from 0 to 60 in under ten seconds. This SUV has some spunk!
Despite being a subcompact SUV, it has a nice roomy cabin with a new 21-inch console-remote start to warm or cool the SUV down before you get in and head out. Push-button gears and automatic climate control are a nice bonus. You have to love technology!
You get an eight-speaker audio system with a driver headset speaker. Nice faux leather seating and dash, so it's easy to clean and keep looking nice.
---
As a parent, you not only want the best car for your family, but it also must be the safest. Whether you have a newborn baby or a little clan of children that range in age from baby to teen, you're not going to take a chance by putting them in any vehicle if it is not the best. 
Nissan has some great family vehicles. If you need help deciding which vehicle will best suit your family's needs, talk to one of the friendly, knowledgeable customer service representatives at Hamilton Nissan. They spend all day every day selling or doing maintenance on Nissan models. They know which vehicles are the best for families. They are more than willing to help you choose the right family vehicle.
Recently, PARENTS selected their choice for the top three Nissan family vehicles. They are keeping safety, reliability, and functionality in mind. Here are the three winners and the top three Nissan models for families