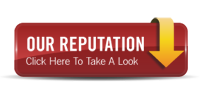 What Our Customers Say
Slide 1 of 12
Allie German
23 hours ago
Got a new Sentra from Chip was really quick and easy
Robin Gatrell
2 days ago
Outstanding Customer Service provided by Service Advisor Nick Austin and the Service Manager.
Bryan Teets
1 week ago
Chip sold me a new rouge. Good experience.
Stevo 182
1 week ago
Luke was amazing helping me buy a 2022 Nissan Rogue
Rick Flook
1 week ago
Chip helped me purchase a new Rogue very good experience.
Monica Bush
2 weeks ago
David Fultz was such a pleasure to work with. He was personable, kind, and on top of things. Very nice guy. The other staff members were just as great. All around a great place to purchase your next...
Eartha Degannes
2 weeks ago
Chip made the buying process very easy and quick. Thank you 😊
Samantha Elsey
2 weeks ago
Hands down the best dealership in hagerstown. Shelby is awesome she is very kind and knows what she is doing!! I will definitely be referring everyone to go and see her! 100 percent happy with this...
Brandon Smead
2 weeks ago
Love our Nissans! Shelby at Hamilton Nissan went above and beyond to make our experience easy and stress free! Will definitely come back for all our servicing and car buying needs!
Bonnie Dinterman
2 weeks ago
David Fultz was great to work with! This is our second purchase from Hamilton but by far our best experience! We will continue to come back as long as we get such great service. Thank you for my...
Michael Wolford
3 weeks ago
Chip helped me out a lot really worked with me to get the Sentra made it very easy
Justin Hoatland
3 weeks ago
Chip sold me a new platinum pathfinder and he made it so smooth and easy for me to get this car. I had issue he for sure was willing to work with me. This has been the best car experience of my life...