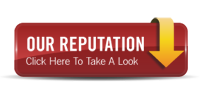 What Our Customers Say
Slide 1 of 12
jamie Blackwood

3 days ago

Warning light addressed along with the upgrade performed on Nav and Phone system.

Alyssa Selin

4 days ago

I bought a 2021 Nissan Sentra today, and I had a great buying experience at Hamilton. Tessa was fantastic! She made the process so easy, and was able to answer all of my questions.

Olga Green

5 days ago

Chip was great in handling my requests and questions…

JAMIE DAVIS

5 days ago

Worked with Luke today on the purchase of my new vehicle. He was extremely helpful in putting me in exactly what I needed. The process was quick and super easy. Definitely recommend.

Patricia Jarrett Quenah

5 days ago

Clean environment! Very knowledgeable staff…I was very pleased.

Angie Powers

1 week ago

Oil change, tire rotation. Was in and out within 30-45 minutes. Don insisted on wiping down my mirrows so they wouldn't spot from post service car wash!

Jasmine Baylor

1 week ago

Chip was great selling me a brand new 2021 Nissan Rogue.

cathy james

3 weeks ago

Purchased a 2022 pathfinder. First were looking at used vehicles but the pathfinder was an excellent choice. Luke Kerr did a wonderful job explaining all of the differences be tween all of the cars we...

Yolanda Underwood

3 weeks ago

We had our 2017 Nissan Armada serviced and we was not disappointed. The service was great, and team was professional, and facility was very clean

Jen Metzinger

3 weeks ago

Had a great experience. Everyone was very friendly, including our salesman, Luke Kerr. We were buying from out of state and they did everything to make it as easy as possible for us. Also appreciated...

Sheila Kershner

4 weeks ago

I have purchased 3 Nissans . Chip Leatherman is my go to guy. Very professional and curtious. Always a good experience dealing with Hamilton.

Susan Moser

4 weeks ago

I bought a 2021 Nissan sport and I love everything about it. Tessa was fantastic in every way possible. I will recommend her to all my friends. She helped with everything I needed connecting my...