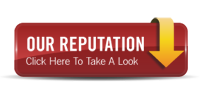 What Our Customers Say
Slide 1 of 12
Mike G

3 days ago

Had an alignment and 4 tires installed on my 2016 Nissan GT-R. Carl was professional and knowledgeable regarding the special care the GT-R required in servicing the tires and alignment. I have and...

Mark Gordon

4 days ago

Chip just got us in a new Nissan Pathfinder!

Jason Branson

4 days ago

Very happy with my deal with Chip

Ayman Elasady

4 days ago

Amazing Management and sales staff!

Nancy Lindstrom

5 days ago

Chip sold me a new car. I highly recommend.

Candace Timmons

5 days ago

I didn't have an appt for my service & service Dept was very busy. However since I drive about 40 miles to get there, they very graciously squeezed me in. Also completed in excellent time. Personnel...

elizabeth warrenfeltz

6 days ago

Tonight was an exciting night for me! I traded in my second Rogue for my third one! Chip was amazing and helped me get the Rogue I wanted! He listened to my needs and made it happen! Highly recommend...

Traci Giganti

1 week ago

Thanks Chip at Hamilton Nissan in Hagerstown Md for taking great care with helping me with my second Rouge purchase!

Zachary Mills

1 week ago

Got a good deak of help frim Holden when getting my nissan rogue. He was nice.

David Moriak

2 weeks ago

Chip leatherman helped me buy my Sentra it was an Efficient sale

Kay Hoffman

2 weeks ago

I was very pleased, the last few times I brought my car in, the service attendant had poor customer service skills. I was delighted with Carl, he was very personable and went overboard to make sure...

Margie Schaeffer

2 weeks ago

Chip Leatherman just sold us a new frontier truck at Hamilton Nissan & made it a great experience!