Attention Nissan LEAF Shoppers: The Tax Credit offer on 2014 and 2015 model year vehicles is no longer available because the money allotted for tax credits has been depleted. See offers on the new 2016 Nissan LEAF electric vehicle. The Information below is for reference only.

Purchase a 2014 or 2015 Nissan LEAF and Qualify for a $3,000 Tax Credit
Did you know that the benefits of choosing an environmentally friendly vehicle extend beyond saving money on gas? Not only will you eliminate trips to the gas station, but when you purchase a Nissan LEAF all-electric vehicle, you're also eligible for a $3,000 tax credit.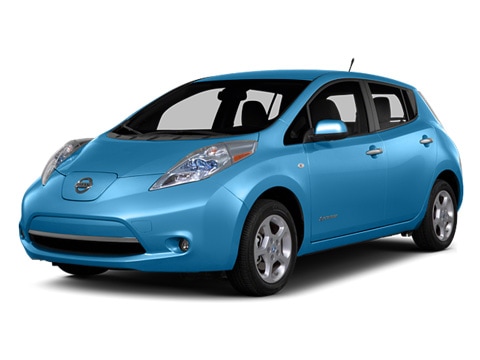 2014 Nissan LEAF
With the purchase of a 2014 or 2015 LEAF model, you deserve a reward for going green, which is why we're dedicated to helping you take advantage of such a great opportunity. Just think, with the extra cash in hand, you can embark on that road trip you've always wanted. The model's perfect combination of style, performance and efficiency make it ideal for all of your upcoming adventures.
To learn more about how to take part in this tax credit program, or if you're interested in test driving the LEAF, we encourage you to visit Hamilton Nissan conveniently located in Hagerstown, MD. Our friendly staff is available to help you find just the right vehicle for your driving needs, so be sure to stop by soon!